APPLY ONLINE – HOW TO BECOME AN ASSQUIRE INVESTOR
It's a simple process to become an Assquire investor.  These steps explain the process we undertake so you know what to expect.
Note that in step 1, Assquire investors only require 20% equity in the property, not the original 30% when the graphic below was first posted.
Returns of up to 12% pa after tax (in lieu of the 7% pa stated below) are also possible if the MA buyer settles earlier than at ten years.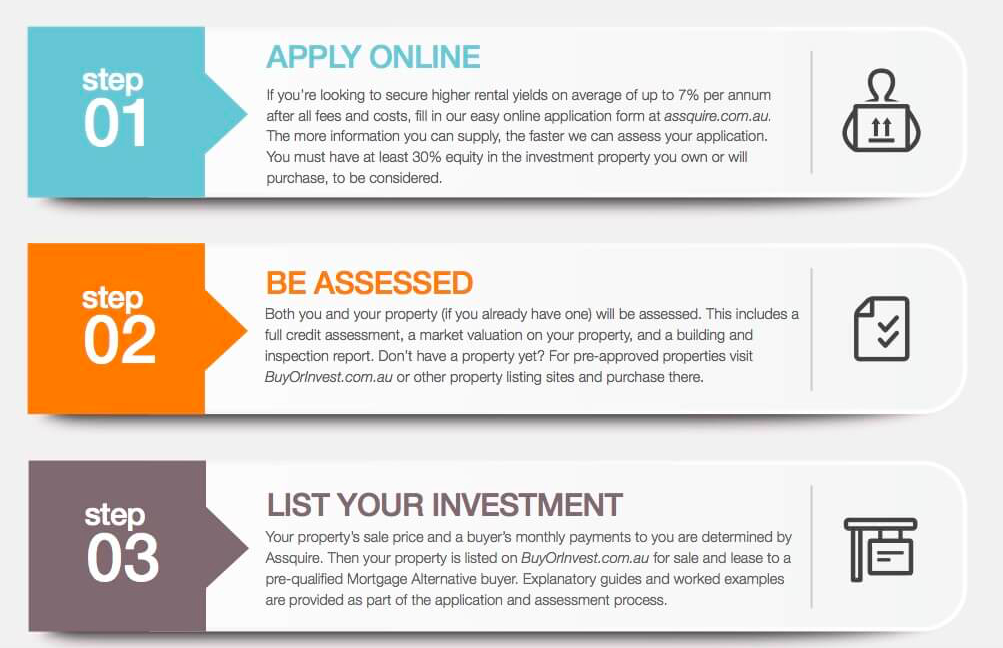 APPLY ONLINE
If you're looking to secure higher rental yields on average of up to 7-12% per annum after tax and after all fees and costs, fill in our easy online application form.
The more information you can supply, the faster we can assess your application.
If you don't have all of the information handy or readily available now, you can save your data now and finalise your application later. You must have at least 20% equity in the investment property you own or will purchase, to be considered.