Haigslea Residential Limited (HRL) is a property investment and management group delivering a new system and way for matching residential investors seeking higher investment returns with qualifying home buyers serious about occupation and long term ownership (and craving access to home ownership and wider choice of location).
Why we are in business – View here – to deliver lasting legacies to enrich families & communities by creating a sustainable future where housing affordability is less of an issue. Published March 20, 2019.
The investor answer is the product Assquire Investing (or for switching current rental properties over, Assquire switching).
The home seeker answer to access and wider choice of home locations is the product Mortgage Alternative.
Distribution to the consumer market (investors and credit worthy home buyers struggling with the deposit gap) is direct on line (application via this website) or application via existing delivery channels (like some mortgage brokers and real estate agents) that become sub-licensed by HRL to use the Assquire® system for their own mutual revenues.
Those distribution channels increase their own sales and use the Assquire® system under license to achieve their own marketing point of differentiation.
Investors and home buyers can choose virtually any property anywhere to use with our products. Assquire investors can also choose any mortgage broker or lender they wish, so long as the terms of that loan comply with Assquire investing criteria. Apply before you buy!
Residential property investors and home buyers can also without limitation, by logging on to https://buyorinvest.com.au, view approved property listings from vendors, builders or investors willing to sell their specific property – or (without limitation) search for what they desire anywhere on any portal in the market.
About Haigslea Residential
Following its formation in August 2010, the Haigslea Group progressively assembled a team of over 20 extremely well qualified and experienced professionals to develop and tie together the "backbone" required to allow Assquire® to come to market in Australia in a scaleable way.
After years of research and market sounding through the finance and property industries, including funding and distribution channels, the Assquire® product has been refined for optimum investor and home buyer outcomes and is appropriately priced for current market conditions.
Here's a history of how we came to market.
In February 2014, Haigslea Group incorporated its first wholly owned subsidiary, Haigslea Australia Funds Management Limited (HAFM) and embarked upon the preparation and issue of an Information Memorandum and the commissioning of an independent ratings report for its first residential Mortgage Alternative Residential Fund, which was issued in May 2014 and was rated investment grade for the institutional market. Discussions on institutional involvement are continuing to progress.
In November 2014, Haiglsea Group commenced to establish a non-institutional strategy to allow individual private residential property investors to also gain access to the opportunity to use Assquire® to invest in their own residential properties, and to access the accelerated yield and recession proofing of investment return aspects that Assquire® generates, without having to be part of a pooled funding arrangement.
In July 2015, HAFM changed its name to Haigslea Residential Limited (HRL) with the intent for HRL to form its own property management, leasing administration and funds management arms.
In February 2016, HRL received its real estate agency licence in Queensland from the Office of Fair Trading.
In August 2016, HRL incorporated its leasing administration arm, Haigslea Australia Leasing Pty Ltd ACN 614 295 144, as a wholly owned subsidiary of HRL.
From 2017 to 2019, considerable market sounding has been performed with our distribution channels in mortgage broking and real estate property management and sales, with new products added including Assquire® Family and a solution for trapped mortgagors looking to relocate to a more convenient home, but struggling because of selling costs on their current home and stamp duty, mortgage insurance and tougher deposit requirements at their preferred new location.
About the Australian Intellectual Property Owner's History and its Licensing Role
Mortgage Alternative Pty Ltd ("MAPL") was incorporated in September 2013 to run a research pilot with would be Mortgage Alternative (MA) buyers to both test customer demand for the product and to provide the early metrics to show the institutional capital markets that there was indeed customer demand from home buyers for a new alternative to a traditional mortgage (where there are fire sale risks if the buyer loses their job or becomes ill) or to renting (where all capital growth goes to the landlord).
In July 2015, MAPL acquired the Australian intellectual property that comprises the Assquire® system.
MAPL licenses its intellectual know how to HRL which will in turn sub-license:
the real estate industry to deliver its usual services for established homes, as they currently do for conventional sellers, and

mortgage brokers to find both Assquire® investor buyers and Mortgage Alternative (MA) home buyers
This licensing is to ensure our customers are only serviced by appropriately licensed professionals in real estate and mortgage broking.
Since 2016, MAPL has created its own digital advertising portal, BuyOrInvest.com.au, in preparation for receiving listings that can be viewed for purchase either by Assquire® investor buyers (directly or through their buyer's agents)….or listed for re-sale and long term lease by Assquire® investor sellers to Mortgage Alternative home buyers. It's an early stage portal so for now, buyers can purchase anywhere on any portal.
MAPL can use BuyOrInvest.com.au to conveniently list properties in Australia for investors and home buyers to buy, for the clients of other real estate agents to sell, for HRL to sell, and for project marketing companies, mortgage brokers and new home builders to access as available stock.
Assquire® investors can be either institutional funds, SMSF's or Mum and Dad residential property investors, who use the Assquire® system to make higher accelerated yields. Assquire investors aren't buying a property just in hope for a long term capital gain; they are buying for the higher annual income stream that guarantees them accelerated contracted investment returns.
Established home vendors and their real estate agents can, if they wish, use BuyOrInvest.com.au  to sell more homes faster and to a wider channel of buyers, as Assquire® investors add a whole new dimension to a wider buyer market, inclusive of more SMSF, high yield investors and institutional buyers.
HRL can perform the property management function for some new homes and performs the "non -real estate agency" part of the Assquire® system functions for established homes. Who performs the property management depends on the source of the client referral, so everyone can win by participating in the system's growth. Assquire delivers better results to all participating and referring channels.
The vast majority of real estate property management is expected to remain conducted by the current real estate industry (including all established homes) as they recommend these higher faster Assquire returns to their current landlords. Incentives are available to agents to assist their landlords to transition to Assquire, if it suits the investor's needs and investment objectives and their tasks in ongoing property management  are projected to become considerably easier in the post Assquire® world.
As an MA home buyer, you do not need an Assquire® licence to use the system. Only MA Residential Funds and businesses that distribute the products or builders and project marketing companies that sell homes as a business are Assquire® licensed (again to ensure all client channels are properly licensed in their own industries) and the residential property investors apply on line at http://assquire.com.au/aap/ . Their application process is explained at http://assquire.com.au/for-assquire-investors/ .
Home buyers wishing to become MA buyers can view:
properties for sale to them now by Assquire investors at https://buyorinvest.com.au/buyers/ or find a property they like anywhere on any website portal; and

additional properties that might be coming up for purchase first by Assquire® investors (sold by developers/builders or current home owners at https://buyorinvest.com.au/investors/) . These properties (when acquired) may become for on sale and lease by Assquire® investors  to prospective MA home buyers at https://buyorinvest.com.au/buyers/.
MAPL and HRL collectively offer a new channel of buyers to the vendors and vendor's agents in these markets by managing the vendor listing, the current landlord/owner listing and extending the MA buyer home occupation and purchasing processes – and allowing credit worthy buyers assessed by HRL to move in sooner, with a lower deposit requirement and no mortgage debt for up to ten years.
HRL Group acts for Assquire® investors and appoints  other real estate agencies as Assquire® sub-licensed property managers to allow the model to scale; these other property managers enter into service level agreements with Haigslea Australia Leasing Pty Ltd and this allows local agencies to flourish under Assquire as the overall scale of property management grows (remember there are additional managements with Mortgage Alternative; there are none when someone takes a traditional mortgage to buy the home they live in).
The usual property management systems that real estate agents use to report monthly to investors who rent a property to a tenant can also be used to report to Assquire® investors on the cash inflows and outflows under the Assquire® system of purchasing and selling residential properties.
MAPL and HRL have each created a management team with the skills to operate and expand in a rapidly changing marketplace. These skills cover the broad markets of  fund management, real estate, finance, asset management, credit and risk management, insurance, information technology, product distribution and marketing. New appointments to the consulting team and of more operational staff are intended to occur in future as the business develops further.
The real estate agencies and builder/developer, mortgage broking and financial services sectors offer the opportunity for substantial product reach to investors and home buyers.
For sub-licensing, website sponsorship or joint marketing opportunities, please contact us at info@mortgagealternative.com.au
How Property Investors and Home Buyers Apply Now
Residential property investors apply online to use the Assquire® system to buy on conventional terms from a vendor/builder.
Unless they already own the property – we take those applicants too.
Assquire® investors that are HRL approved sellers then sell and lease residential properties to MA approved home buyers (called Assquire® investing). HRL assesses both the investor and the home buyer, and assesses the suitability of all Assquire® properties listed for sale to MA buyers on BuyOrInvest.com.au.
Owner occupiers buy homes for owner occupation (called Mortgage Alternative home buying or MA home buying). MA buyers cannot buy to rent it out, thus restricting the business to serious home owners and intended to alleviate pressures in the private rental market and to generate future property wealth for home owners.
Assquire® delivers superior investment yield to investors via simultaneous sale and 10 year leasing to a home buyer who purchases with a stretched settlement at a pre-agreed price and occupies a home (also as the tenant) whilst they save their full deposit, and then takes a mortgage post-settlement in up to ten years time, if not earlier.
Unlike a conventional mortgage, the Mortgage Alternative product involves no home buyer debt before settlement in up to ten years time and is best suited to credit worthy customers  struggling with the deposit gap caused by upfront costs like mortgage insurance. It is also a great way for parents and grandparents to assist their adult children to start creating their own wealth, through fast tracking their children's own home ownership lifestyle benefits.
Meet The Directors of Haigslea Residential Limited (HRL) & Mortgage Alternative Pty Ltd (MAPL)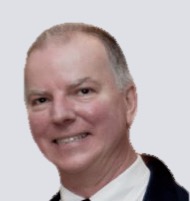 Keith Burchill
Chairman/Non-Executive Director – HRL and MAPL - B Com LLB (Hons) CA Barrister. Full real estate licence

Mr Burchill was previously a strategic adviser to several residential developers and is a co-inventor of the intellectual property behind this new property and financial services business and has held prominent positions within established high profile Australian companies and has significant credentials within the property and funds management industry. He was Group Taxation Manager for each of the ASX listed entities, Westfield Holdings Limited, Westfield Trust and Westfield America Trust from 1988 to 2000.
Commencing his own consulting business in 2006, Keith had previously also worked for both major accounting firms KPMG and PriceWaterhouseCoopers in senior advisory roles and has also worked on issues of housing affordability for over 8 years, including a period as Head of Funds Management for the Australian Affordable Housing Association.
Michael Head
Non-Executive Director – HRL - B Bus (Accounting) CPA, Grad. Dip. (Banking & Finance), Masters of Business Administration
With 26 years of international experience in a breadth of industries ranging from banking to corporate finance to technology, Michael has significant experience in establishing corporations from concepts to commercial operations. Commencing his career with the accounting firm Touch Ross & Co as a Corporate Financial Advisor, he has moved on to hold senior corporate positions in Australia and Overseas.
In 2005, Michael was engaged in establishing the real estate arm of Qatar's Sovereign Wealth Fund with financial responsibility for a multi-billion dollar international investment and development portfolio. In his current role, Michael oversees the Qatar operations for the New York based project management firm Turner, with responsibility for 300 personnel and delivery of USD$6b of construction work in Qatar. Kevin Francis
Non-Executive Director - HRL. 7x winner of Microsoft Partner of the Year awards. 5x winner of Microsoft MVP for Architecture award. Director Wild Mouse & Xmouse
Kevin is one of the most experienced, recognised and respected architects in the worldwide Microsoft ecosystem and a successful leader of partner businesses. Kevin has made a career from partnering with Microsoft and thus has a deep knowledge of the internal workings of the Microsoft organisation and has hundreds of contacts inside the business across local, regional and global offices. His 5 times award as a Microsoft Valued Professional for Architecture makes him one of only 80 worldwide. He is an internationally recognised author and speaker in Microsoft global publications and at worldwide events. Kevin has designed major systems for banks, telcos and stock exchanges. He has also led partner businesses to 80% YoY growth. Having won 3 Worldwide Microsoft Partner of the Year awards, he is an experienced CEO and CTO with technology startups.